University of Central Asia (UCA) is looking to admit the brightest applicants with a demonstrated record of academic achievements and extracurricular activities. Money is no barrier to studying here because admission to UCA is purely merit-based. UCA offers its students a unique opportunity to acquire up-do-date knowledge and skills, vibrant student life, hands-on work experience leading to outstanding career opportunities.
At any point of time, the student recruitment team is here to guide and support you through the admission process, because in pursuit of your dreams - the Journey Begins Here.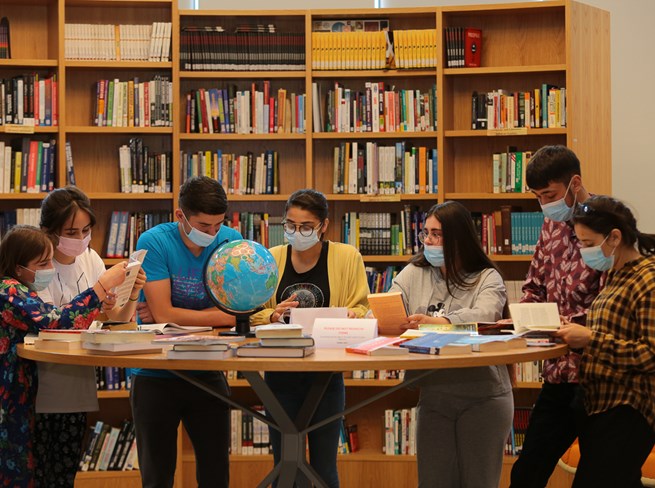 Why Choose UCA?
UCA's School of Arts and Sciences offers an undergraduate programme which cultivates knowledge and skills needed to integrate different approaches for solving problems and creating innovations in the professional and personal life of students.
UCA's unique approach to learning combines:
- A broad-based liberal arts and sciences education that builds critical thinking, analytic and technical skills across disciplines;
- Undergraduate curriculum designed in partnership with top tier global universities in growing industry fields; and
- Hands-on learning providing theoretical and practical knowledge that can be applied to real-world issues.
Undergraduate Programmes
In its activities across the Founding States, the University of Central Asia (UCA) as an international educational organization makes all efforts to respect and comply with the applicable laws and regulations of the Founding States. At the same time, UCA is always committed to provide relevant support and assistance to its students. In accordance with advice from the relevant authorities, the University informs that enrollment in the Preparatory Program of its School of Arts and Sciences does not serve as a ground for military deferment under applicable laws. Male students accepted to UCA Preparatory Program or pursuing studies in UCA Preparatory Program may be subject to military conscription. This regulation does not apply to those who are in the Freshman Year and beyond.